Program
November 2, 2023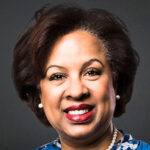 Chief Executive Officer
SAIC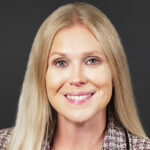 Chief Innovation Officer
SAIC
Adelaide O'Brien, IDC Government Insights research vice president, will unveil exclusive new research on best practices for digital transformation; how agencies are deploying generative artificial intelligence to bridge skills gaps; and the impact of employee experience and constituent engagement in supporting digital sovereignty and national survivability. Ms. O'Brien will explain why these topics are crucial for all Americans during these perilous times.
Enabling transformative experiences, for everyone from warfighters to citizens, requires advanced technology and effective collaboration to ensure secure data sharing. Just as the internet changed the world, Combined Joint All-Domain Command and Control (CJADC2) is leading the way to artificial intelligence-powered, accelerated and secure decision-making. Top leaders will share stories about the policy and technology innovations that are speeding joint agency decisions from hours to seconds.
Federal, state, and local government agencies are fast-tracking their secure multi-cloud journeys, expecting to communicate measurable citizen and warfighter outcomes. Distinguished leaders from one of the largest Federal cloud migration programs will share experiences in achieving actionable outcomes through cloud-based solutions. Panelists will dive into questions such as: How can advancements in secure enclaves create new opportunities for government agencies? How should forward-leaning chief information officers (CIOs) communicate measured, fiscally-sound outcomes to effectively manage internal and external expectations through continuously agile transformation journeys?
Federal agencies face an urgent deadline to deliver zero trust plans to the Office of Management and Budget by the end of fiscal year 2024. Panelists will share insights on how agencies can develop resilient zero trust plans, while securely modernizing information technology assets; how CIOs can better communicate agency security postures in real time; why leaders are prioritizing data-centricity over network-centricity to achieve agency resiliency; and what agencies should learn from the nation's top leaders in architecting zero trust environments.
*Program agenda subject to change.